About Baffin Bay Rod & Gun
With it's remote location, quiet surroundings, and an all-inclusive lodge experience, Baffin Bay Rod and Gun is the quintessential, classic Texas Fishing Lodge!
Outdoor Industry-Endorsed Fishing Lodge
Baffin Bay Rod and Gun is  THE Official YETI Lodge in Texas! And we couldn't be more proud of such a designation from a brand that embodies the outdoors such as YETI!
We know you'll be just as impressed not only with the stellar fishing and hunting our area has to offer, but with the care and detail that we've put into make Baffin Bay Rod and Gun a second home for outdoor enthusiasts!
This is Baffin Bay!
A Bit About Baffin Bay Rod And Gun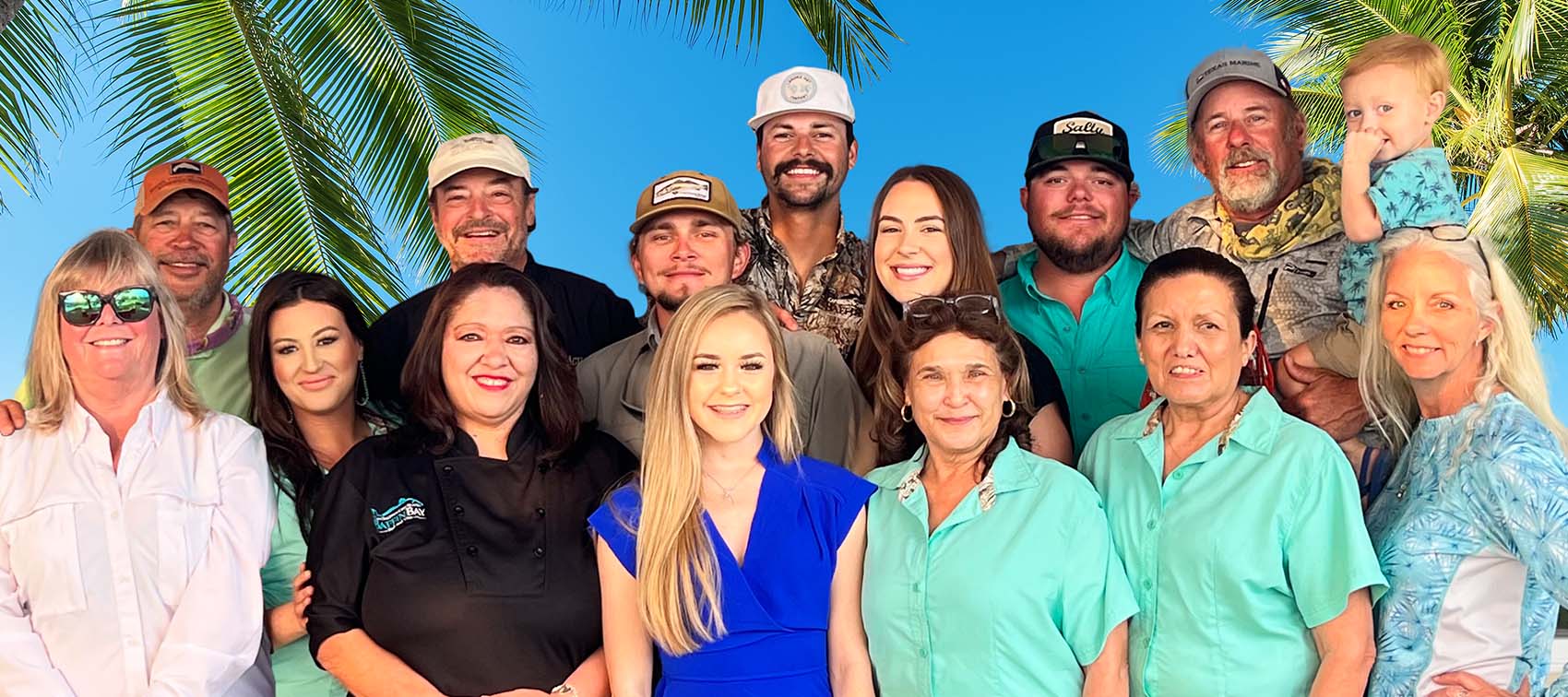 Lodge Ownership & Management
In September of 2021 Baffin Bay Rod & Gun had a change of ownership with Jim Crosby stepping in as the new owner.
In the spring of 2022, Tammy Jo Patrick was appointed to the position of Lodge Manager.
Both couldn't be more thrilled and are loving the day-to-day interactions with all of our guests at Baffin Bay Rod and Gun!
Lodge Expansion in 2022
To better serve our future guests, Baffin Bay Rod and Gun has kicked-off  the groundbreaking of our 3600 sq. ft. lodge expansion.
Construction is coming along nicely and we look forward to soon announcing when our new additions will be complete!
A Message from Our Lodge Manager
If you have been to the lodge recently, I hope you have gotten to enjoy some of the new things we have going on, and if you haven't, I hope you will come join us again soon.
We are thoroughly committed to enhancing everything Baffin Bay has to offer and making your trip with us unforgettable – in the best possible way.
Though we've made some changes, we're proud to have the same great guides, same great food and so many more great memories to be made here at Baffin Bay Rod and Gun!
Lodge Manager
Tammy Jo Patrick
Learn more about an experience of a lifetime.
(361) 720-9394